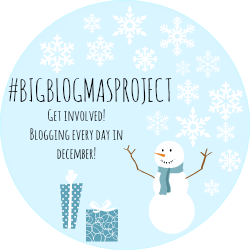 Hey everyone!
I'm going to be taking part in the #bigblogmasproject that Nicole from
Cole of the Ball
created. Starting from the 1st of December, I'm going to be blogging everyday until Christmas eve. So you're going to be seeing a lot of me and many other bloggers during December. To keep up with all the posts, the twitter hashtag is #bigblogmasproject and you can also follow the twitter account
@BBlogmasproject
.
Hope you guys are going to enjoy reading my posts, also all the bloggers that are going to be taking part are linked below!
Thanks for reading and stay tuned!